LP 4:20
Smoking fun with 600 puffs and eight varieties
The LP 4:20 disposable e-cigarette guarantees smoking pleasure without constant refilling or replacement. It offers up to 600 puffs in classic, fruity or savoury flavours. This vape was developed for the trend-loving Gen Z, who have grown up with Apple devices and the like. Its features make it an in-style product thanks to its aesthetics and modern, purist pen-shaped design. LP 4:20 is the ultimate, functional and easy-to-use vaping solution that delivers a great taste experience, a modern, elegant design and attractive profit margins while also complying with all legal requirements.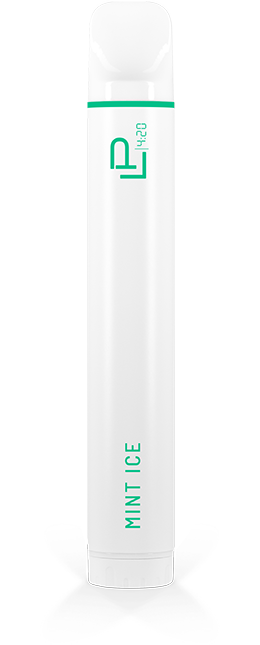 Eight varieties – classic, fruity or savoury
20 mg nicotine per ml and selected fruit and cooling flavours
Completely new taste adventures
Eight liquids for intense, strong flavours
Eight innovative vape varieties keep things exciting: Banana, Grape, Green Apple, Mint Ice, Pineapple, Raspberry, Strawberry and Watermelon leave your taste buds craving for more. Specially developed liquids deliver intense, strong aromas for a whole new smoking experience. The bottom of this vape is equipped with a rotating mechanism, while the 2.0 version has a 'push-hold-twist' function (child lock).
All products are registered under the Tobacco Products Directive (TPD). The tax law, the Tobacco Products Act, the REACH/CLP Regulation, the protection of minors, the Battery Act and the Electrical and Electronic Equipment Act are consistently implemented in product labelling.
Brand Management
Andreas W. Herb
Phone +49 5251 546 0
This product contains nicotine, an extremely addicting substance. Sale to minors is prohibited. Not recommended for non-smokers. Store in a cool and dry place. Toxic if swallowed. Harmful to aquatic life with long-lasting effects. If medical advice is required, have packaging or label at hand. Keep out of reach of children. Wash hands thoroughly after use. Avoid release into the environment. IF SWALLOWED: Call a POISON CENTRE/doctor immediately. Keep locked up. Dispose of contents/container properly. Batteries should not be disposed of in household waste. Dispose of used batteries properly in the collection boxes at retailers or at the municipal collection point. (WEEE reg. no. DE 64283961)