ganic®
The water with that bit extra
The water with that bit extra is based on purely natural and plant-based ingredients and is supplemented with vitamins. The flavours of ganic® vitamin water offer the perfect refreshment for sport, work and leisure. It couldn't be any smarter.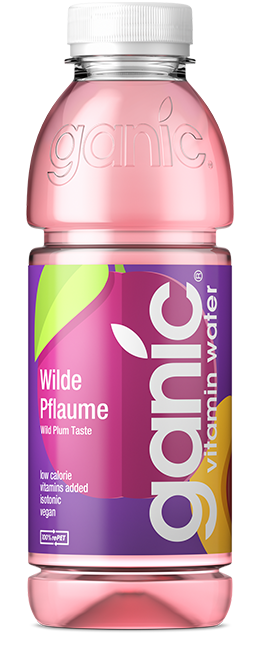 All ganic® bottles are made from 100% recycled PET.
Average of 12 bottles of rotation per SKU per week in leading markets
Sales growth in the first half of 2022 amounted to an unbelievable 171%
For sport, work and leisure
Five flavours for an unmistakable taste experience
ganic® is more than just a thirst quencher. ganic® is water with variety. Based on still water, ganic® impresses with its low-calorie profile in five delicious, fruity flavours. In addition, ganic® is enriched with functional components such as vitamins and minerals, supporting the body in several ways.
ganic® Mango Citrus
0,5 l PET bottle
ganic® Wilde Pflaume
0,5 l PET bottle
ganic® Traube Acai
0,5 l PET bottle
ganic® Ananas Kiwi
0,5 l PET bottle
ganic® Wassermelone Minze
0,5 l PET bottle
RETAIL SECTOR
POS expertise across the board

Taking place in nightlife, we present our brands as unique experiences. This way, they are recognised and loved in retail. MBG Group brands are available at 40,000 food retailers. A further 800 beverage wholesalers and over 12,000 petrol stations have listed the successful brands. Thanks to specialists' comprehensive brand support, the retail sector achieves top results without comparison.
We support over 40,000 retail customers
We support over 50 key account centres
We supply over 12,000 filling stations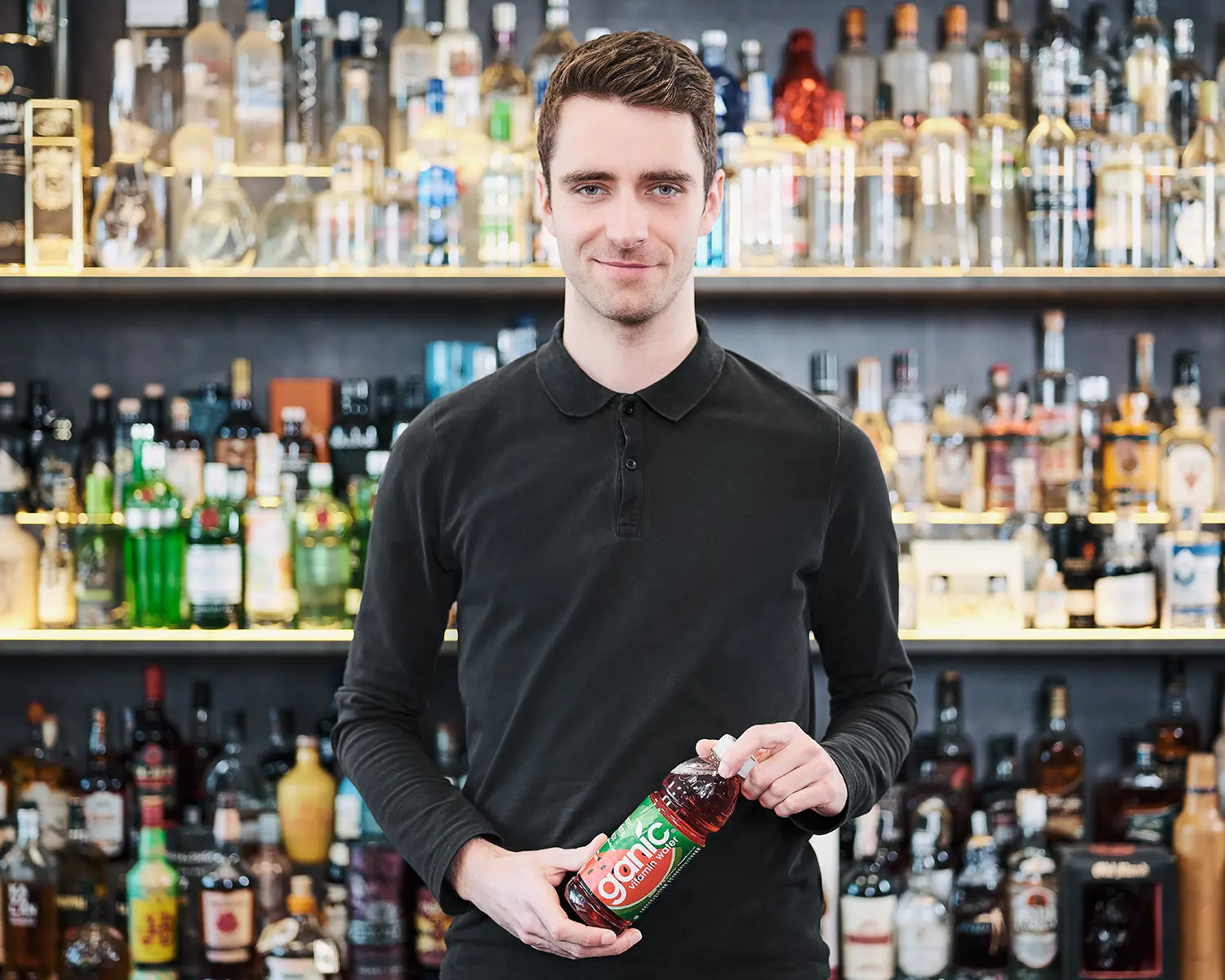 The best time for ganic® is now! This is because the natural composition of our vitamin water – free from preservatives, allergens, flavour enhancers and with a special vitamin complex – precisely strikes a chord with an increasingly health-conscious, active society.
Kai Felix Bastian, Junior Brand Manager ganic®
Brand Management
Lena Homburg
Phone +49 5251 546 0
Downloads
Weitere Informationen erhalten Sie über die folgenden Downloads.